28
Feb
Lately I've been updating all my fishing gear to something more suitable for the NQ tropics. Fish up here quickly expose weaknesses in any gear and you need to be prepared.
So on the way I have two rods, a reel, some good quality Japanese braid and fluorocarbon leader.


St Croix Legend Extreme XS66MHF, so 6′ 6″, 8 – 14 lb. 3/8 – 3/4 oz fast taper. Weighs about 100grams and should be perfect for jacks and smaller barra. Will be paired to a c3000 Twinpower MG


e21 carrot stick CG-701MH-S, Line Weight: 6-18 lbs. 1/4-5/8oz, Fast Action.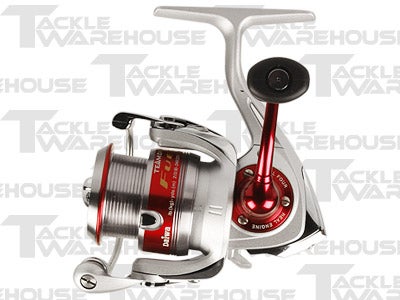 3000 Diawa Fuego

Varivas Seabass Shock Leader 30lb


Unitika Silver Thread Saltwater PE 30lb
The carrot stick will be paired to the Daiwa Fuego 3000 and spooled with the 30lb braid.
Both should be nice outfits to throw larger lures around the mangroves for jacks and barra 😀
I've also been adding more lures to the collection with all sorts of stuff on the way at the moment. And I've just carved my first 4 lures and finished off a few blanks I was given by Mark Dunham. Something to keep my busy on the rainy days!! Will post pics soon!